Nhial Deng
Nhial is a trailblazing 22 year old South Sudanese refugee scholar and advocate. He is currently pursuing his studies at Huron University College (Huron at Western) in Canada.
Born and raised in Ethiopia, he journeyed to Kenya's Kakuma refugee camp in 2010 as an unaccompanied minor. He is a member of the Canadian Government's Refugee Education Council- tasked to ensure that solutions and approaches to displacement are shaped by the knowledge and experiences of those closest to displacement.
He is passionate about the Sustainable Development Goals as a key to transforming our world and his work revolves around education, peacebuilding, research, policy - making, mental health, human rights, youth empowerment (digital skills), gender equality, and social entrepreneurship.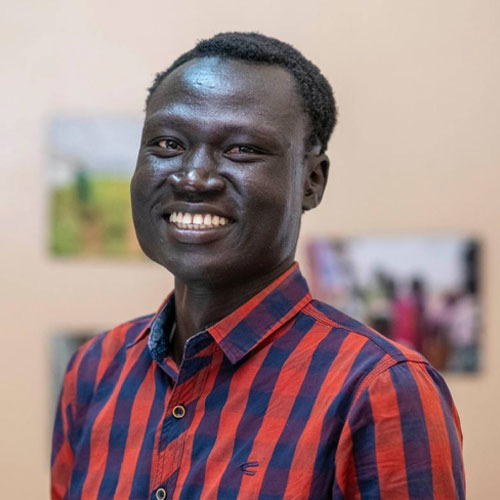 Nhial founded the Refugee Youth Peace Ambassadors, a refugee youth-led initiative in Kakuma which works towards the promotion of peaceful co-existence between different displaced communities in the camp and empowering young refugee peacebuilders and social entrepreneurs. He is also an Education Consultant for Project Kakuma - the Kakuma Innovation Lab School, among others.